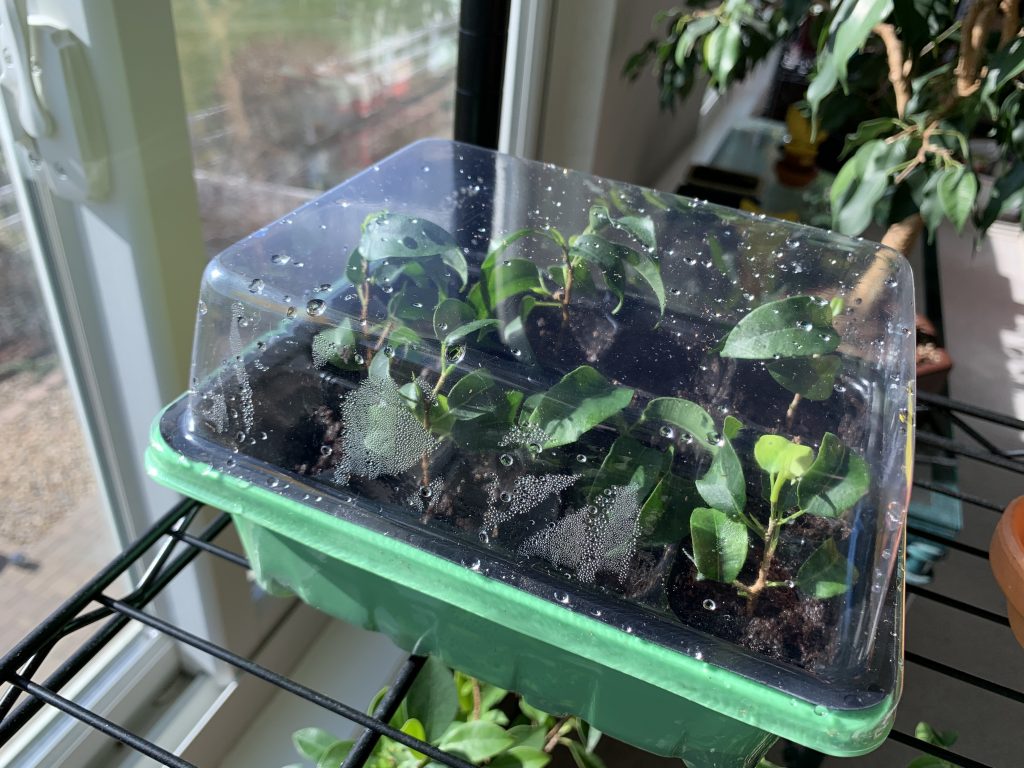 Over the past 12 months I have restructured all of my older trees. Two of them have been air-layered multiple times resulting in many completely new trees from the parent tree. I have also taken MANY clippings from these trees to reshape them to open them up for more light penetration.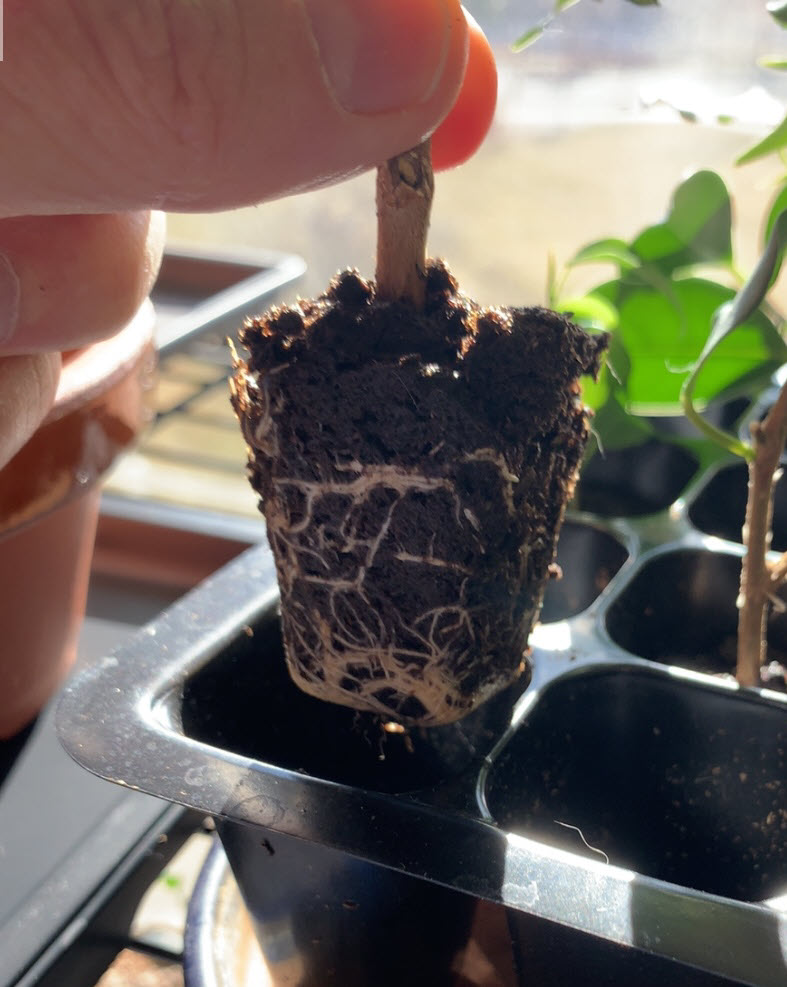 As of this writing, Feb, 1st, 2021, I have 62 trees from clippings that will eventually be for sale. Given my love for rooting trees I simply can not keep them all long term, unless I can convince my wife to sell our house and buy a new one that has a green house on the property. 😉
All of my starter trees are a type of Ficus, a sub-tropical, that can only survive indoors in Colorado. In the summer they can be placed outside, but only after a few years of root growth. Wind can be hard on them otherwise, given their typical indoor calm environment.
My first set of starter trees are now available to bonsai enthusiasts in the Denver Metro area. Delivery will always be in-person, I will not ship trees.